Keynote Speakers for ICBMG 2019

Prof. Jacqueline (Jac) Birt
The University of Western Australia, Australia
Jacqueline (Jac) Birt is Head of the Accounting and Finance discipline and Professor of Accounting at the UWA Business School. She has over 30 years teaching and research experience. She is also President-Elect of the Accounting and Finance Association Australia and New Zealand (AFAANZ) where she holds the Education portfolio.
Jacqueline is a member of several external boards including AFAANZ, the IAESB Consultative Advisory Group and BEWA (Business Educators Western Australia). She is a Deputy Editor at the Accounting & Finance Journal and a member of the Editorial Advisory Board at the Advances in Accounting Education Journal and the Accounting Research Journal.
Jacqueline's research is predominantly in international accounting and accounting education. In international accounting she has published in areas such as segment reporting, voluntary disclosures and value relevance. In accounting education she has published in areas such as XBRL, information and communication technology use in accounting, international student learning and blended learning. She has published over 20 refereed journal articles including Abacus, Australasian Journal of Information Systems, Journal of Business Ethics, Sport Management Review, Australian Journal of Management, Accounting and Finance, Accounting Research Journal, Australian Journal of Adult Learning, Australian Accounting Review, Accounting in Europe, International Journal of Pedagogy and Curriculum and Accounting Education. She is currently working on projects including Blockchain, Internet reporting, pension plans, and and insurance contracts.
Jacqueline is also the main author on the leading Wiley Australian accounting textbook - "Accounting: Business Reporting for Decision Making" currently being revised for its 7th edition.
Speech Title: ICT Skills and The Changing Needs of The Profession
Abstract:The last five years has seen rapid growth in information and communication technologies (ICT) which is changing the way business is being done. ICT is influencing the accounting and auditing profession and as a result there is a changing skillset required by the profession which is being reflected in changes to the accounting education standards.
This presentation will discuss the recent changes to international accounting education standards, what ICT tools are being used by the profession and how Australian accounting education is meeting the needs of the profession.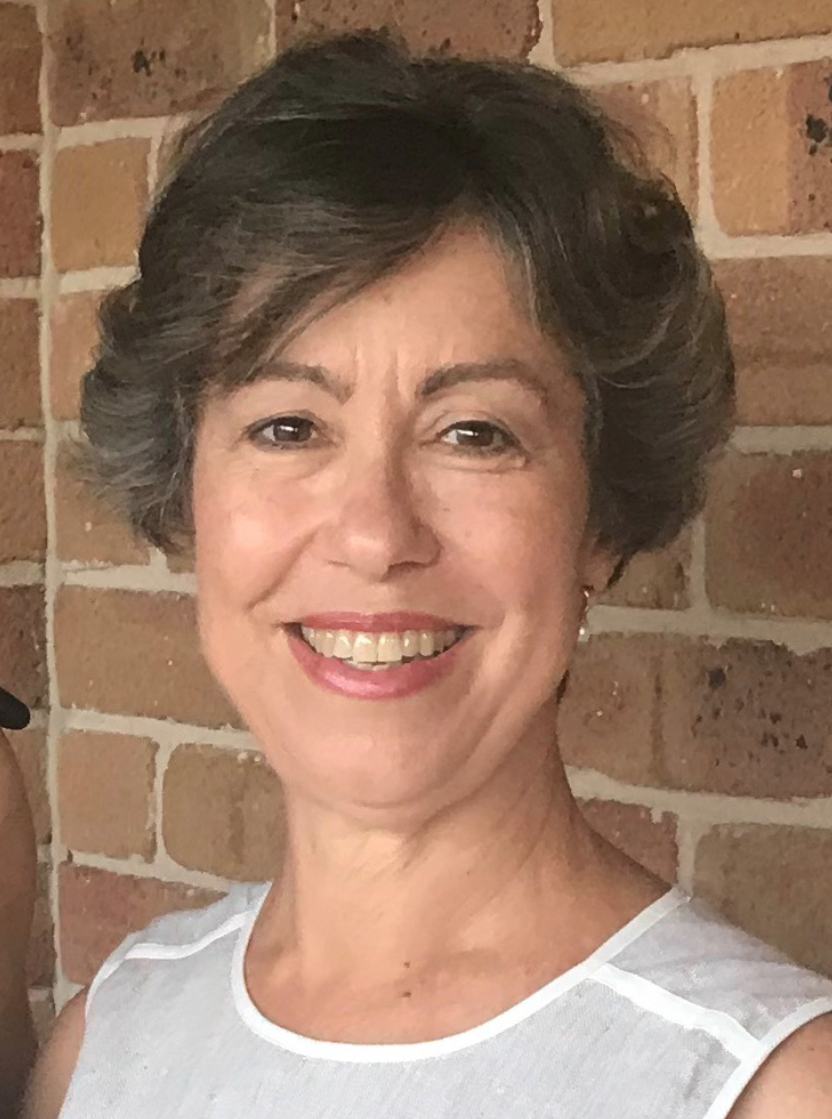 Prof. Sue Wright
University of Technology Sydney, Australia
Sue Wright is Professor and Head of Accounting at the University of Technology Sydney. Prior to joining UTS this year, Sue has worked at University of Newcastle and Macquarie University.
Sue is an Associate Editor of Australian Journal of Managementand serves on the Editorial Boards of Accounting Research Journal and Meditari. She has also been a peer reviewer for the Australian Research Council's Excellence in Research for Australia (ERA).
She is the Australasian representative on the European Accounting Association's Board from 2015 to 2020, and a previous Australian President of the Accounting and Finance Association of Australia and New Zealand (AFAANZ) from 2011 - 2013.
Sue's specialisation is in financial analysis. Her research examines corporate governance, financial regulation and financial reporting issues in Australia. Sue has close to 40 refereed papers across both the accounting and finance disciplines, and has been the recipient of over $1 million in research grants.
As the leading Australasian author on the popular textbook Business Analysis and Valuation [Using Financial Statements], she is busy working on the third edition this year, to be published at the end of 2020. She has previously co-authored textbooks on investments and introductory accounting.
Speech Title: New ways to measure attributes of boards of directors
Abstract: The corporate governance literature has used a limited range of attributes to define and measure what makes a good board of directors, and has often measured those attributes in a binary fashion, so that the quality of a board can be expressed as an index. In this address, I will explore other ways to define and measure "good corporate governance", and will propose some new research questions based on these measures.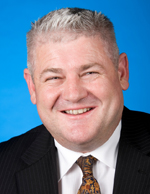 Assoc. Prof. Bryan Howieson
University of Adelaide, Australia
Bryan Howieson PhD. FCPA FAFAANZ is Associate Professor in the Business School at the University of Adelaide. He has held prior positions at the Adelaide Graduate School of Business and the Universities of South Australia and Western Australia. His teaching and research interests relate primarily to financial reporting and accounting standard setting but he also has strong interests in accounting education, professional ethics and corporate governance. Bryan has published extensively in academic and professional journals. Bryan has had a long association with accounting standards setting in Australia including acting as an alternate member of Australia's Urgent Issues Group and the Consultative Group and has assisted the Australian Accounting Standards Boards in research projects. He is an inaugural member of the AASB's Academic Advisory Panel. He has undertaken a number of consultancies in the private and public sectors in the areas of financial reporting and codes of conduct. Bryan has served as a director of several not-for-profit entities including as President (Australia) of the Accounting and Finance Association of Australia and New Zealand and as Vice-President on the Executive Committee of the International Association for Accounting Education and Research. Bryan was a member of CPA Australia's 'Member of the Future' committee, is a Past-President of the South Australian Division of CPA Australia, and now serves on CPA Australia's Professional Qualifications Advisory Committee. Bryan is co-Editor-in-Chief of the Australian Accounting Review and is an Associate Editor for Accounting Education: An International Journal.
Speech Title: Mind the Gap: Reflections on the Academe/Practice Relationship
Abstract: In this plenary session I will revisit the nature of the relationship between accounting academe and accounting practice. The perceived gap between the relevance of accounting research and the needs of accounting practice has been a perennial issue but little progress has been made in narrowing that divide. If anything, some believe that the gap has widened in recent years. I will review the various factors that influence the accounting academe/practice relationship and provide a variety of perspectives derived partly from my own experience and partly from recent interviews conducted with accountants and standards-setters from around the globe. While recognising the significant challenges to better engagement between academe and practice, I hope to encourage others to consider the mutual benefits that arise when academics and practitioners cross the divide between them.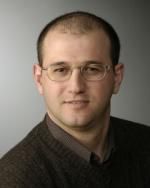 Assoc. Prof. Indrit Troshani
University of Adelaide, Australia
Associate Professor Indrit Troshani has been with the Adelaide Business School, University of Adelaide since 2003. Indrit's research lies at the intersection of business and technology, specifically focusing on the adoption and institutionalisation of technology and the reflexive shaping between technology and business. Indrit's research has been published in many journals including Journal of Computer Information Systems, Accounting and Business Research, Information Technology & People, Accounting, Auditing, and Accountability Journal, International Journal of Accounting Information Systems, and Journal of Contemporary Accounting & Economics. Currently, Indrit serves in the Editorial Board of four international journals and is an Associate Editor at the International Journal of Accounting Information Systems (IJAIS).
Speech Title: Digital corporate financial reporting: current developments, critique, new directions
Abstract: Digital corporate financial reporting has or is being implemented by regulators around the world by using XBRL technology. However, adopting XBRL technology calls for transformation of corporate information infrastructures in ways that enable digitisation of accounting information: the process by which accounting data are atomised, tagged and structured in ways that facilitate automated reporting, extraction and analysis In this address, I will discuss current research concerning the quantitative and qualitative impacts of digital corporate financial reporting, identify research gaps and limitations and propose directions of future research.
Assoc. Prof. George Shan
The University of Western Australia, Australia
Dr. George Shan is the Associate Professor in the Accounting and Finance Discipline of the Business School at The University of Western Australia. He holds Bachelor of Commerce, Bachelor of Applied Finance, Master of Commerce (Accounting) and completed his PhD in Accounting and Corporate Governance. George is CA (Australia), CPA (Australia) and CMA (Australia). Previously, he has worked at several Australian and international universities including University of South Australia, University of Ballarat, the University of Adelaide and University of Rome Tor Vergata. Among them the University of Adelaide and the University of Western Australia are ranked the top universities in the world and Group of Eight in Australia, where he taught Financial Accounting, Management Accounting, Corporate Accounting, Accounting Concepts & Practices, Corporate Governance & Accountability, Investment Banking & Project Finance, Portfolio & Fund Management, and Financial Risk Analysis. He is a registered principal supervisor for PhD students, and his current research areas and interests include corporate governance and its related topics within accounting and finance (i.e., firm performance, accounting quality, earnings management, tunneling, audit quality, and corporate social responsibility). He has published over 30 academic journal and conference papers based in recent 5 years, including Journal of Contemporary Accounting and Economics, Emerging Markets Review, Family Business Review, Modern Asian Studies, Corporate Governance: An International Review and Journal of Computer Information Systems. Professor Shan received the title of "High Research Active" since 2010, and was awarded couple best paper prizes, including the Best Paper Award of 6th Annual London Business Research Conference in Imperial College, London, the UK.
Speech Title: Web-crawling architecture: an experiment of Unicorns through price informativeness and CSR
Abstract: Our study investigates the efficiency and the accuracy of collecting informetric data via web crawling in accounting and finance research. The investigation includes a critical examination of the practice of web-crawling architecture through two logics, namely combinational logic and sequential logic. To contrast the results, we specifically examine price informativeness and corporate social responsibility (CSR) public information release in the context of Unicorns, where informetric data is collected via Google News Search engine based on the two logics of web-crawling architecture. We find that the combinational logic web-crawling is more optimal than the sequential logic by means of time-consumption, tolerance to storage efficiency, and data accuracy. Based on the informetric data collected by web-crawling, our results suggest CSR media exposures have substantial influence on price informativeness. Optimistic and positive tone CSR information improves significantly price informativeness, whereas pessimistic and negative CSR exposures lowers price informativeness. Comparing to the market-based measures of price informativeness, we did not find significance between CSR media exposures and firm performance.