Keynote Speakers for ICBMG 2019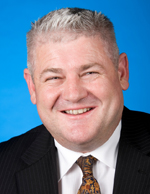 Assoc. Prof. Bryan Howieson
University of Adelaide, Australia
Bryan Howieson PhD. FCPA FAFAANZ is Associate Professor in the Business School at the University of Adelaide. He has held prior positions at the Adelaide Graduate School of Business and the Universities of South Australia and Western Australia. His teaching and research interests relate primarily to financial reporting and accounting standard setting but he also has strong interests in accounting education, professional ethics and corporate governance. Bryan has published extensively in academic and professional journals. Bryan has had a long association with accounting standards setting in Australia including acting as an alternate member of Australia's Urgent Issues Group and the Consultative Group and has assisted the Australian Accounting Standards Boards in research projects. He is an inaugural member of the AASB's Academic Advisory Panel. He has undertaken a number of consultancies in the private and public sectors in the areas of financial reporting and codes of conduct. Bryan has served as a director of several not-for-profit entities including as President (Australia) of the Accounting and Finance Association of Australia and New Zealand and as Vice-President on the Executive Committee of the International Association for Accounting Education and Research. Bryan was a member of CPA Australia's 'Member of the Future' committee, is a Past-President of the South Australian Division of CPA Australia, and now serves on CPA Australia's Professional Qualifications Advisory Committee. Bryan is co-Editor-in-Chief of the Australian Accounting Review and is an Associate Editor for Accounting Education: An International Journal.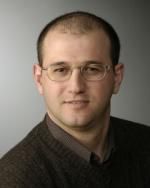 Assoc. Prof. Indrit Troshani
University of Adelaide, Australia
Associate Professor Indrit Troshani has been with the Adelaide Business School, University of Adelaide since 2003. Indrit's research lies at the intersection of business and technology, specifically focusing on the adoption and institutionalisation of technology and the reflexive shaping between technology and business. Indrit's research has been published in many journals including Journal of Computer Information Systems, Accounting and Business Research, Information Technology & People, Accounting, Auditing, and Accountability Journal, International Journal of Accounting Information Systems, and Journal of Contemporary Accounting & Economics. Currently, Indrit serves in the Editorial Board of four international journals and is an Associate Editor at the International Journal of Accounting Information Systems (IJAIS).
Assoc. Prof. George Shan
The University of Western Australia, Australia
Dr. George Shan is the Associate Professor in the Accounting and Finance Discipline of the Business School at The University of Western Australia. He holds Bachelor of Commerce, Bachelor of Applied Finance, Master of Commerce (Accounting) and completed his PhD in Accounting and Corporate Governance. George is CA (Australia), CPA (Australia) and CMA (Australia). Previously, he has worked at several Australian and international universities including University of South Australia, University of Ballarat, the University of Adelaide and University of Rome Tor Vergata. Among them the University of Adelaide and the University of Western Australia are ranked the top universities in the world and Group of Eight in Australia, where he taught Financial Accounting, Management Accounting, Corporate Accounting, Accounting Concepts & Practices, Corporate Governance & Accountability, Investment Banking & Project Finance, Portfolio & Fund Management, and Financial Risk Analysis. He is a registered principal supervisor for PhD students, and his current research areas and interests include corporate governance and its related topics within accounting and finance (i.e., firm performance, accounting quality, earnings management, tunneling, audit quality, and corporate social responsibility). He has published over 30 academic journal and conference papers based in recent 5 years, including Journal of Contemporary Accounting and Economics, Emerging Markets Review, Family Business Review, Modern Asian Studies, Corporate Governance: An International Review and Journal of Computer Information Systems. Professor Shan received the title of "High Research Active" since 2010, and was awarded couple best paper prizes, including the Best Paper Award of 6th Annual London Business Research Conference in Imperial College, London, the UK.